WE ARE A
CREATIVE DIGITAL AGENCY
Branding • Design • Web • Marketing
Our deep understanding of brands, consumers and how these two interact in the digital world is the true strategic value we provide. We are an brand–driven, performance-based, creative digital studio.
GET STARTED TODAY!
LEARN MORE
WE LOVE WHAT WE DO AND WE'RE PROUD OF OUR RESULTS
Designing unparalleled brands, websites & marketing for a diverse roster of clients across non-profits, government, tech, startups, real estate & more.
WE BELIEVE IN THE POWER OF YOUR BRAND
WORKING CLOSELY WITH OUR CLIENTS TO MAKE SURE THEY'RE MAKING THE
BEST USE OF THEIR STORY, BUILDING BRANDS THAT IS INSPIRED, EXCITING & ENGAGING.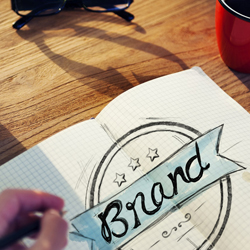 BRAND CREATION MARKETING & STORYTELLING
Your customers are exposed to brand messaging every day, so much so that they've learned to filter out most and demand experiences relevant to their specific needs and interests. We can help you brand your business from end to end, from strategy through to visual design. Branding is a collaborative process that begins with market research then moves into conceptualisation, visual identity design and more. We understand the art and science of creating great brands.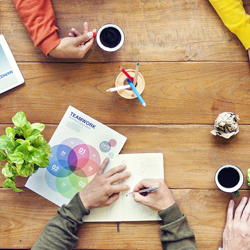 MARKETING ADVISORY
Marketing advice when you need it. We offer full service marketing that can be used to fill a short term skills gap or as part of an on-going service. Clients can select from a wide range of service offerings to meet the unique needs of their business.
Brand Advisory
Brand Management
Strategic Planning
New Product/Service Introductions
Impactful Messaging
Nurturing Campaigns
Market Research & Competitive Analysis
Educational Workshops & Mentoring
Graphic Design Support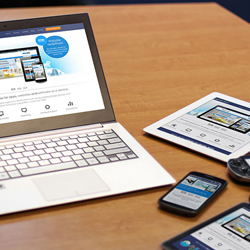 RESPONSIVE WEBSITE DESIGN & BUILD
We're a design-led agency and you can see that in every thing we do. We are masters at creating simple, beautiful and intuitive websites that significantly change our clients' business.
We've been creating usable web experiences for as long as they've been around. With more and more website being accessed on mobile devices of varying sizes and shapes a solution needed to be created. Responsive Web Design is about designing and developing a website to adapt to a multitude viewing environments. Typically a responsively designed website will look different when viewed on a mobile phone, tablet, or a widescreen monitor (and all sizes in between).
BE YOUR BRAND AT ALL TIMES
"You cannot expect people to support your brand if they do not see you being your brand. Does that mean if you sell donuts or pizza that you have to dress like them? No, it simply means you should strive to represent your brand at all times in a professional manner, while still having fun and being passionate about it."
ARE YOU EAGER TO BRING YOUR BRAND TO THE NEXT LEVEL?
WE ARE TOO!
 Get in touch and take the first step to elevating your brand.
WE WORK WITH STARTUPS THROUGH TO ESTABLISHED BUSINESSES
.
IF YOU HAVE AN IDEA, A VISION OR A PROJECT, WE CAN HELP
Bamboo is a team of creatives, consultants, designers and developers working together to bring brands, websites and marketing campaigns to life. Our experience, enthusiasm and passion for our craft has created an environment second-to-none when it comes to producing industry leading work.
We love what we do, and this is obvious in everything we create.
Customer-Winning websites
Digital Business Solutions
Memorable Marketing Campaigns
Marketing Advisory & Education
START YOUR NEXT PROJECT TODAY!
Get in touch today & take the first step to elevating your brand!